How to insert texts on animated GIF/WebP/MP4
You can add texts so easily using Honeycam.
Please click here If you want a video guide on this topic.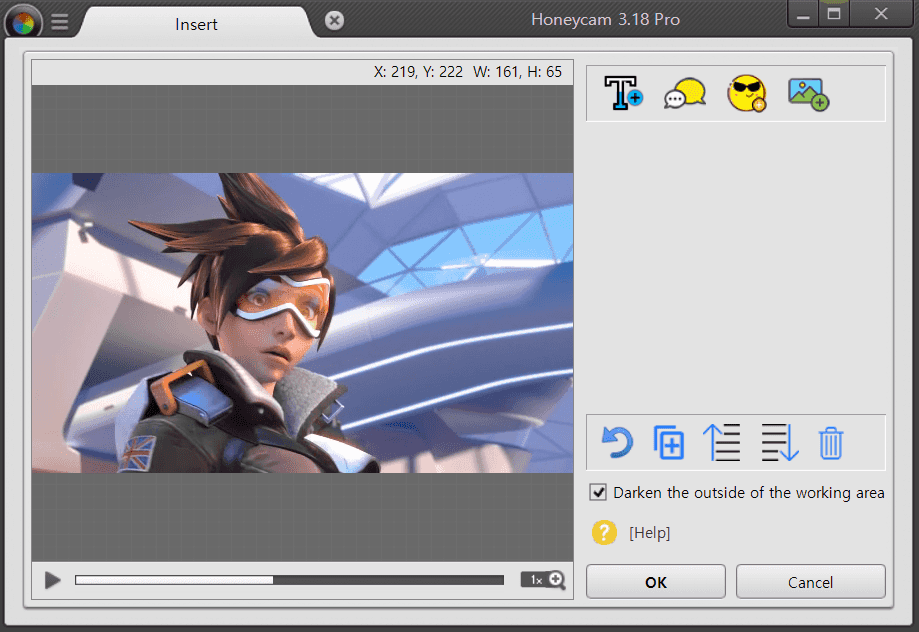 1. Drag and drop a GIF/WebP file on Honeycam. Or click Edit button to select a file, and then click Insert button.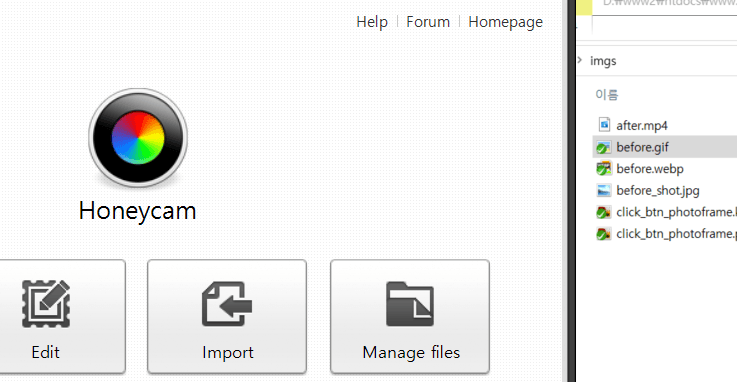 2. Click Text button and select text style you want.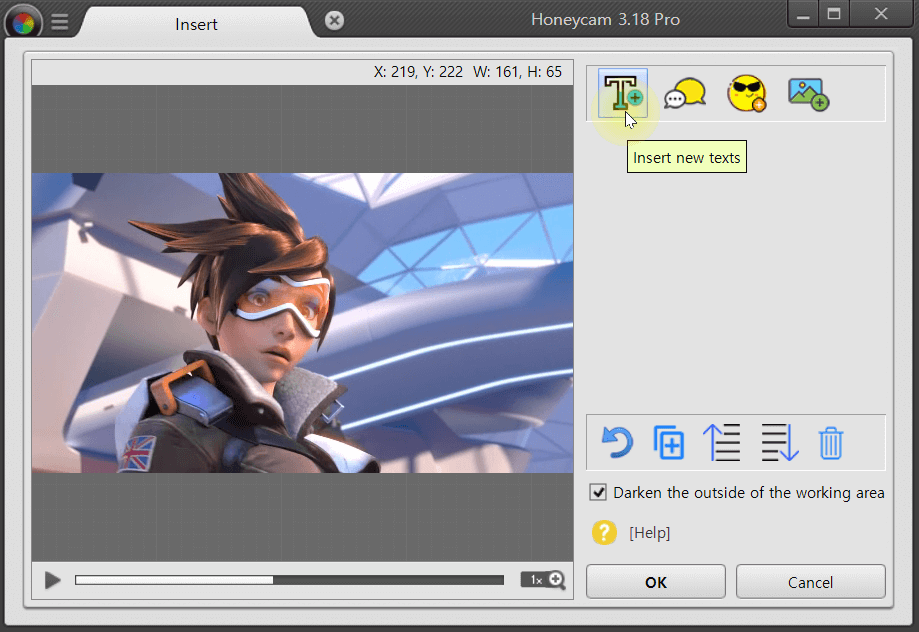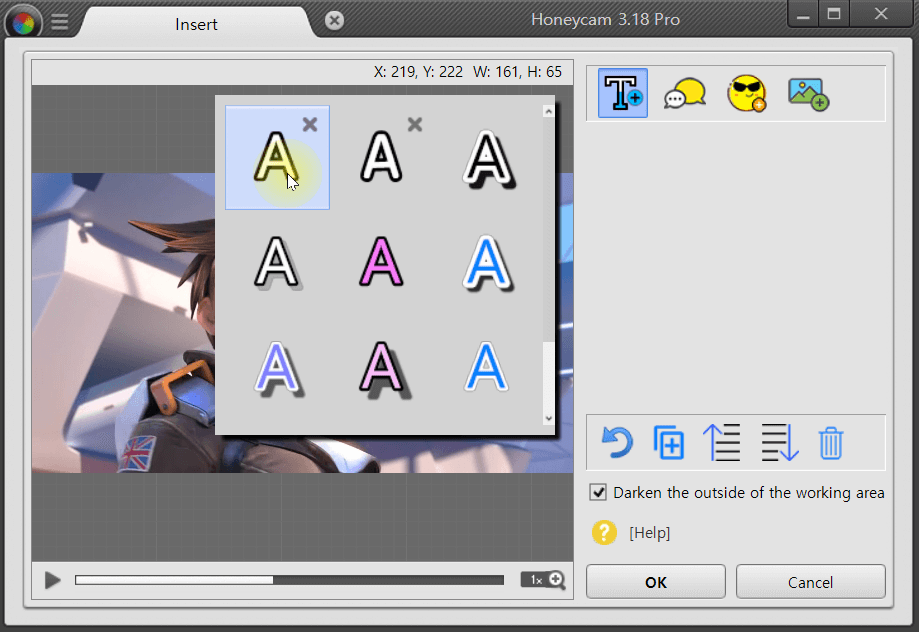 If you want to edit texts, just click T button above the texts you want to edit.
You can change options to get the text style you want.

3. You can see how it looks when playing by clicking the play button.
(Hotkey: Space bar)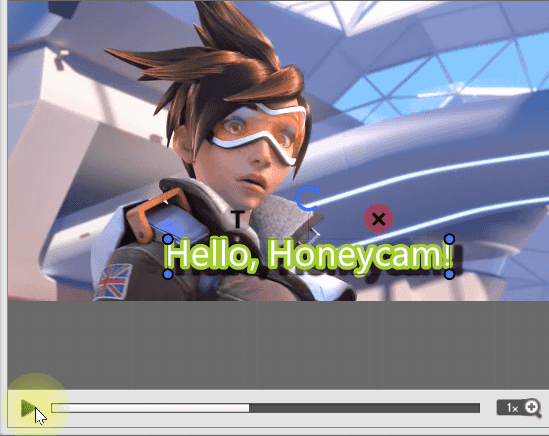 4. Once it's done, just click OK button.